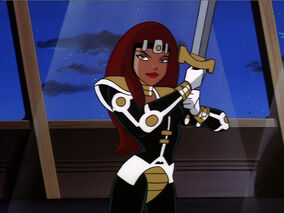 '
Almeracians'
are a race of humanoids that originated from 
Almerac
. 
Almeracians are indistinguishable from Humans and Kryptonians; with the exception of Almercian females being slightlly larger and stronger than their male counterparts.
Write the first section of your page here.
Footnotes
Edit
Write the second section of your page here.
Ad blocker interference detected!
Wikia is a free-to-use site that makes money from advertising. We have a modified experience for viewers using ad blockers

Wikia is not accessible if you've made further modifications. Remove the custom ad blocker rule(s) and the page will load as expected.